Getting it just right
WendyLorArtisans has a wealth of talent, experience and dedication to creative jewellery.
They engaged us to redesign their ageing website, and a new website for their brand "UniqueWeddingBands".
Interview and meetings - to understand the client and to set the common understanding for a clear communication.
Manifesting the values and philosophy in visuals - we worked together to form the basis of the entire design's look and feel. We created the moodboard for the brands.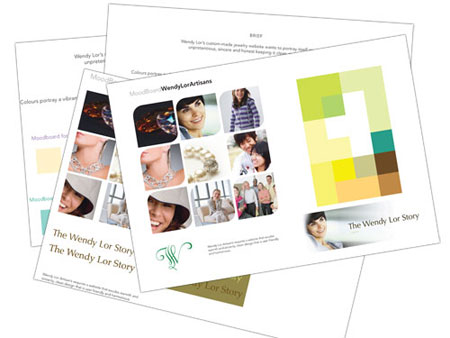 Sample mood board from the project for a consistent direction.
Moodboard
Application of the moodboard - using the moodboard as our 'contract', we then moved on to creating the sketches for the websites. This was made easier and faster due to the common understanding. This understanding that took a few days of meetings was worth the investment in time and energy.
Change in direction - due to unforeseen circumstances, we had to make a change in visual direction. Optimistic, we successfully overcame this challenge.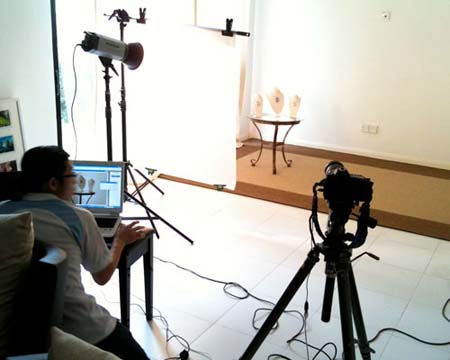 Photoshoot on location with Weng Yap of Weng Yap Photography.
Art Direction for photography
For the photography, we used our preferred photographer, Weng Yap, and spent the entire day on two locations for the photo shoot.

Final outcome - Our handwork finally paid off when the launch was successful and the client was more than pleased with our handiwork.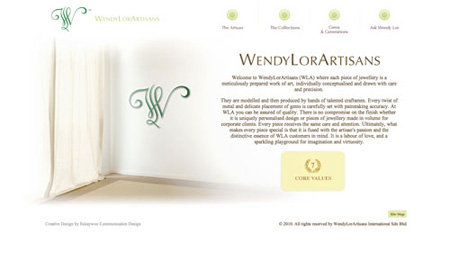 Opening Page/ Landing page for WendyLorArtisans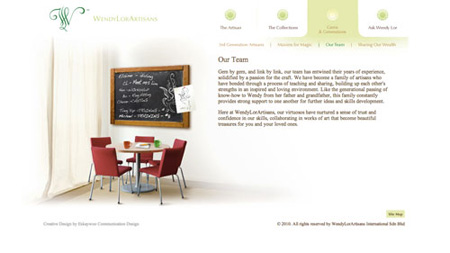 Sample of another page in the website.