A holistic Learning Environment
The founders of the education hub had a very inspiring vision of what they wanted to achieve. The concept of a purpose built education hub for early childhood education and enrichment programs is quite new in the town of Muar, Johore.
Through the design process, we worked with the client to define their brand:
Holistic Learning
Knowledge
Values
Safe Environment
Consideration towards the Narutral Environment
The Design Process to unveil the brand name and brand mark
Research towards the possible names for the brand was the first step after identifying that the project name was not suitable as a brand name.
Since the brand vision was clearly about holistic education in both knowledge and values, our research and development brought us to the following points:
Learning was the key product
It is a promise of hope (like a rainbow)
Wealth of knowledge is considered a foundation towards a successful life
The root word for wealth is 'well' (which has two meanings, Well as in 'good condition', and Well as in 'a source of some mineral, like water')
With these points in mind, the new name was adopted:
Learning Well.
Brand Mark
By combining the essential elements of the findings of our research, there was a conclusion that the mark should be clear and universal. With simply the 'giving hope through education that leads us to the well'. Hence the rainbow starting from the letter 'e' and ending at the start of the word 'Well'.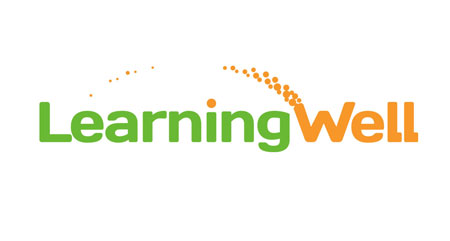 The Final Mark for Learning Well
Establishing Identity Guidelines and Web Presence
After the brandmark was approved, the other elements of the identity was established along with a website to establish a web presence for the brand.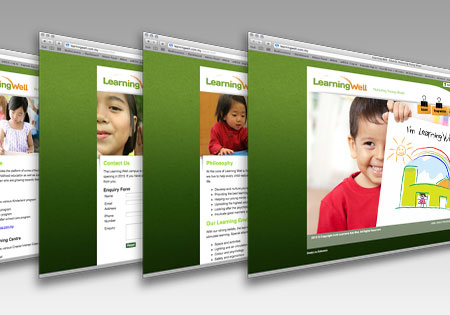 Screenshots of the website
Identity of the building and wayshowing system
Currently we are working on the building's signage and wayshowing system. Completion is scheduled by mid 2014.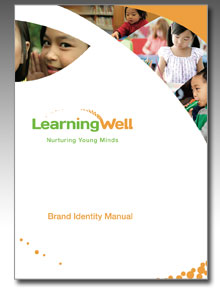 Cover of the brand identity manual
Learning Well refers to the reservoir of learning essences. The word "Well" is used to describe a reservoir of resources, which can range from the tangible reserve of water to the intangible act of kindness. Learning Well is a sanctuary for children to quench their thirst for knowledge, skill, value and health – developing them into role model citizens of our society.