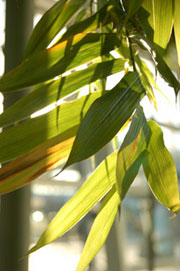 Seasoned pro or fresh out of school, you'll find a career at Eskaywoo challenging and inspiring. It is an exciting time to grow with us.
Send us your detailed resume today.
Immediate Vacancies

Updated 28th Aug 2008
Communication Designer (1 Post)

Systems Engineers

Diploma or Degree in Graphic Design, Communication Design or Multimedia
Good communication skills, required to converse, read and write in English. Mandarin would be advantageous
Strong conceptual and design skills
Must be willing to learn and adaptable
Hardworking and able to manage time well
Malaysian citizens or hold relevant residence status.
Photoshop, Illustrator and Dreamweaver skills
Flash and Mac OS preferrable
Experience 1-2 years an advantage

Responsibilites

Understand and propose ideas for design solutions.
Produce visual layouts and production artwork and meet deadlines.
Liase with printer, and technical team.

Vacancy Filled.